Head of School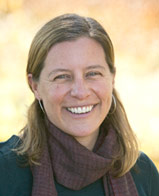 Sage Bagnato, M.Ed
Sage Bagnato has over twenty years of professional education experience. After earning her B.A. from Dartmouth College, she began her career as a classroom teacher in first, fourth and fifth grades. Sage became intrigued with the notion of how students learn, and returned to school to earn her Master's from Harvard Graduate School of Education, with an emphasis on Neuroscience and Education.  Since then, Sage has worked with hundreds of students as an Educational Diagnostician in greater Boston and Vermont, and has taught many workshops to teachers and parents. She has co-authored two publications, and served as the Learning Specialist at an independent, college-preparatory school. Sage lives in Charlotte with her husband and three children.
4/5 Classroom Teacher & Curriculum Coordinator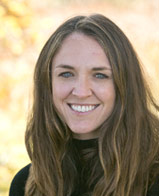 Erin Capps, B.A.
Erin Capps is a graduate of the Elementary Education program at the University of Vermont. Prior to joining Vermont Day School faculty, Erin spent eight years living abroad and teaching elementary age students at International Baccalaureate (IB) schools in China and Japan. She has also worked at progressive, independent school outside of Chicago, where she has also served as the head track coach and as an active member of a committee to foster social-emotional literacy within the school community. Erin is an avid runner and adventurer.
Art Teacher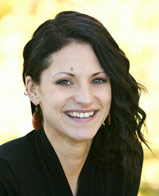 Nicole Christman, B.A.
Nicole's studies at Goddard College focused on visual art and interdisciplinary learning. She also has her certification in Art Education from Champlain College. In addition to working as the art teacher at Vermont Day School, Nicole teaches at the Davis Studio pre-school program in Burlington. She is a professional artist, whose paintings have been showcased around Vermont, as well as at her studio in Burlington. Nicole recently won Magic Hat's label contest for the most creative design.
K/1 Classroom Teacher
Marie Fetters, B.S.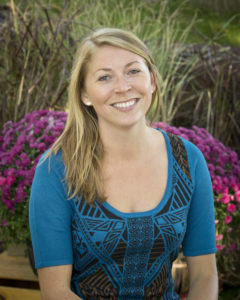 Marie holds a B.S. in Education from Champlain College, along with a her Vermont Teaching Certification in Early Childhood Education and Elementary Education. She has several years experience working as a teacher and administrator in early childhood education. Marie has traveled extensively and spent a year as a head classroom teacher in South Korea. She is excited to join Vermont Day School's faculty this year as the K/1 Teacher.
After School Director and Teacher
Erin Fuchs, M.Ed.
Erin earned a B.S from Paul Smith College and M.Ed. from the University of Washington. She has over ten years of experience working with children of all ages in a variety of settings, including summer camps, environmental education centers and outdoor schools. Erin also served as an Americorps volunteer doing educational and environmental conservation work in the southern and western states of the U.S.
Spanish Teacher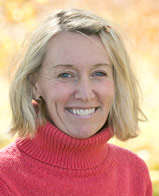 Kristen Littlefield, M.Ed.
Kristen earned her B.A. from Hobart and William Smith Colleges and her Master's Elementary Education from Boston College. Prior to Vermont Day School, she worked as a Literacy Coordinator. and World Language teacher in both Spanish and French.  Kristen also serves as the Director of Wild Things!, a science and literacy program for young children. 
Director of Financial Aid and Community Outreach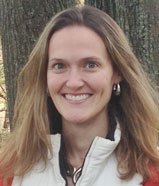 Lindsay Longe, M.Ed.
Lindsay holds a B.A in Economics and Sociology from Dartmouth College and a Master's in Early Childhood Education from Champlain College. She has extensive experience in leadership roles for both non-profit and for profit organizations. Prior to coming to Vermont Day School, Lindsay served as the Director of Financial Aid and Associate Director of Admissions at an independent K-12 school in Monterey, CA., and later as the Associate Director of Annual Giving at Middlebury College.
Director of Admissions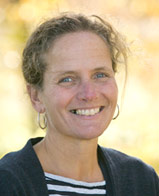 Libby Macdonald, M.Ed. 
Libby has a wealth of education experience, both in teaching and in administration. She holds a B.A. from Kenyon College and a Master's in Elementary Education from Marymount University. For ten years, Libby worked as a teacher and administrator at The Langley School, an independent K-8 school in McLean, Virginia. After moving to Vermont, Libby served as the Director of Heartworks pre-school in Shelburne. Libby lives in Burlington with her husband and three children. Libby is active in her children's various  activities and when not at a sporting event, Libby enjoys running and spending time with her friends and family.
STEM Teacher
Caryn Shield, M.Ed.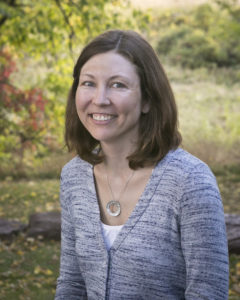 Caryn holds a B.A. from Dartmouth College, M.A.T. from the University of San Francisco and a M.Ed. from Antioch University. A seasoned educator, Caryn worked for five years at Meadowbrook School in Weston, MA teaching Science and serving as the school's Sustainability Coordinator. After re-locating to Vermont, Caryn taught Math, Science and Spanish at an independent Elementary and Middle School in Shelburne. This year, in addition to teaching STEM, Caryn will coach a school Lego Robotics team.
2/3 Classroom Teacher & CLIC Week Coordinator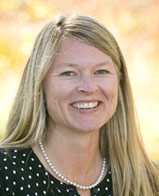 Brea Schwartz, M.S.
Brea taught Kindergarten for five years at an independent school in Sheridan, Wyoming. There, she pioneered many engaging learning  experiences with her students, including designing and building a classroom book loft. Brea holds a Bachelor's degree in Elementary Education from Montana State University, as well as a Master's of Science degree from University of New England. In her free time, Brea enjoys mountain biking, hiking, running, boating, traveling, cooking, gardening and anything that brings a smile to the faces of her family.
Music Teacher
Kendra Gratton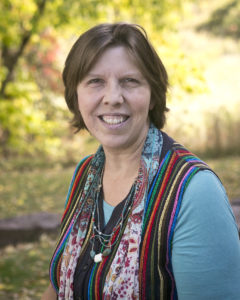 Kendra received her B.A. in Elementary Education from St. Michael's College, and also holds Vermont teaching certification with a Music endorsement. A Vermont native, she currently teaches General Music in two other small Addison County Elementary Schools, as well as theater classes as part of the founding faculty at Town Hall Theater in Middlebury.  She has worked with students of all ages for the last 20 years all over the state with music and theater residencies, camps, classes, and workshops.  We are very excited to have Kendra join our faculty this year.