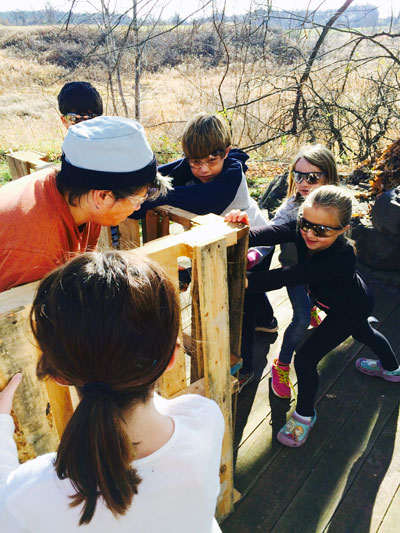 CLIC Week (Create, Learn, Innovate and Celebrate) is an all-school event during which students participate in a project with a unified theme. They are unique to Vermont Day School and take place three times a year.
In the past, students have worked with the Education Coordinator from Chittenden Solid Waste District to build a compost bin and create a school-wide compost system. For a different CLIC week, students partnered with Burton Snowboards to re-design and improve snowboard prototypes. At the end of the week, they shared their designs with Burton staff through live presentations and videos they created using iMovie and Photoshop.
During our Winter CLIC week, students typically participate in the production of a school-wide musical. They work with our music teacher to learn the music and choreography, and our art teacher to design the costumes and build the set. The final production of the play is performed for families and guests at the Shelburne Town Hall.
Last Spring, students worked with Seventh Generation on a design thinking project. After visiting the Seventh Generation's headquarters in Burlington,  students were challenged to create a line of sustainable youth products. They worked collaboratively throughout the week to develop their prototypes, and then presented their product ideas to Seventh Generation.