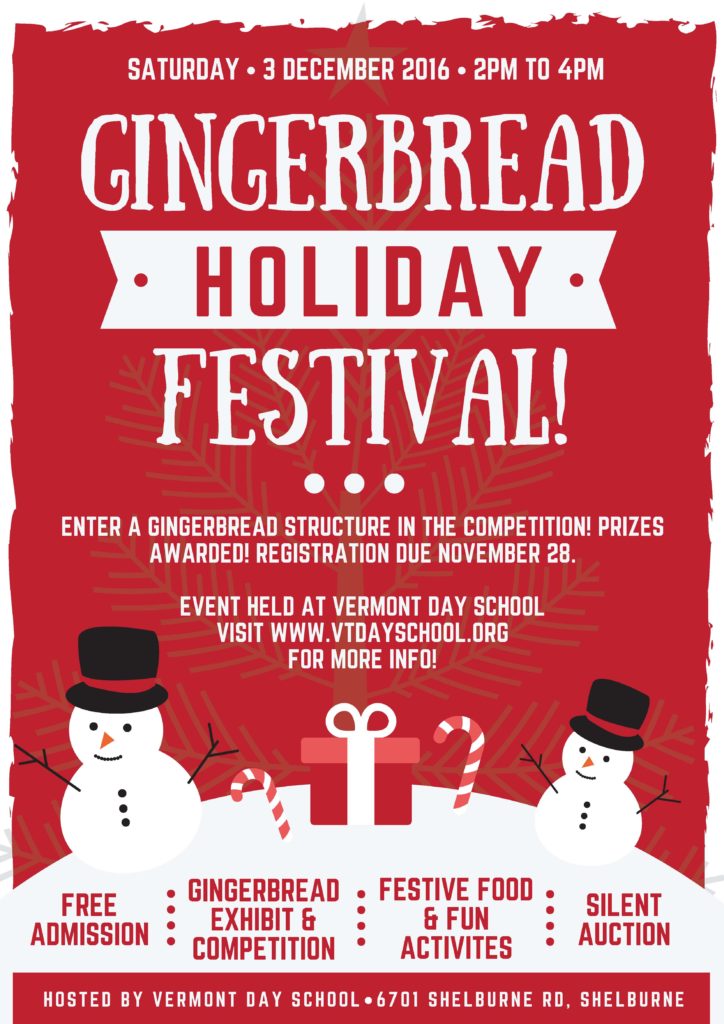 Join our 1st Annual Gingerbread Festival Competition!
Please review the details below and register by November 28. You can use the online form below or submit a hard copy form to Vermont Day School.  We can't wait to see your creations and celebrate our love of creative design together!
The theme for this year's structures is "Imaginary Places."
Structure bases should be no larger than 12" x 16". Exceptions may be made if you contact us in advance with the dimensions for approval.
All bases should be made of sturdy material such as plywood or foam board.
Structures need to be transported to Vermont Day School on December 1st or 2nd between 8:30am and 3:00pm.
Electricity: If your structure has lights, please use a battery pack.
We prefer that structures be entirely edible except for the bases and lights.
Online registration form:
Click here to download a PDF copy of this entry form, to be filled out and mailed to school, or dropped off by Nov. 28, 2016.